7 Costly Mistakes Home Sellers Make (And How to Avoid Them)
No matter what's going on in the housing market, the process of selling a home can be challenging. Some sellers have a hard time saying goodbye to a treasured family residence. Others want to skip ahead to the fun of decorating and settling into a new place. Almost all sellers want to make the most money possible.
Whatever your circumstances, the road to the closing table can be riddled with obstacles — from issues with showings and negotiations to inspection surprises. But many of these complications are avoidable when you have a skilled and knowledgeable real estate agent by your side.
For example, here are seven common mistakes that many home sellers make. These can cause anxiety, cost you time, and shrink your financial proceeds. Fortunately, we can help you avert these missteps and set you up for a successful and low-stress selling experience.
MISTAKE #1: Setting an Unrealistic Price
Many sellers believe that pricing their homes high and waiting for the "right buyers" to come along will net them the most money. However, overpriced homes often sit on the market with little activity, which can be the kiss of death in real estate — and result in an inevitable price drop.1
Alternatively, if you price your home at (or sometimes slightly below) market value, it can be among the nicest that buyers see within their budgets. This can increase your likelihood of receiving multiple offers.2
To help you set a realistic price from the start, we will do a comparative market analysis, or CMA. This integral piece of research will help us determine an ideal listing price based on the amount that similar properties have recently sold for in your area.
Without this data, you risk pricing your home too high (and getting no offers) or too low (and leaving money on the table). We can help you find that sweet spot that will draw in buyers without undercutting your profits.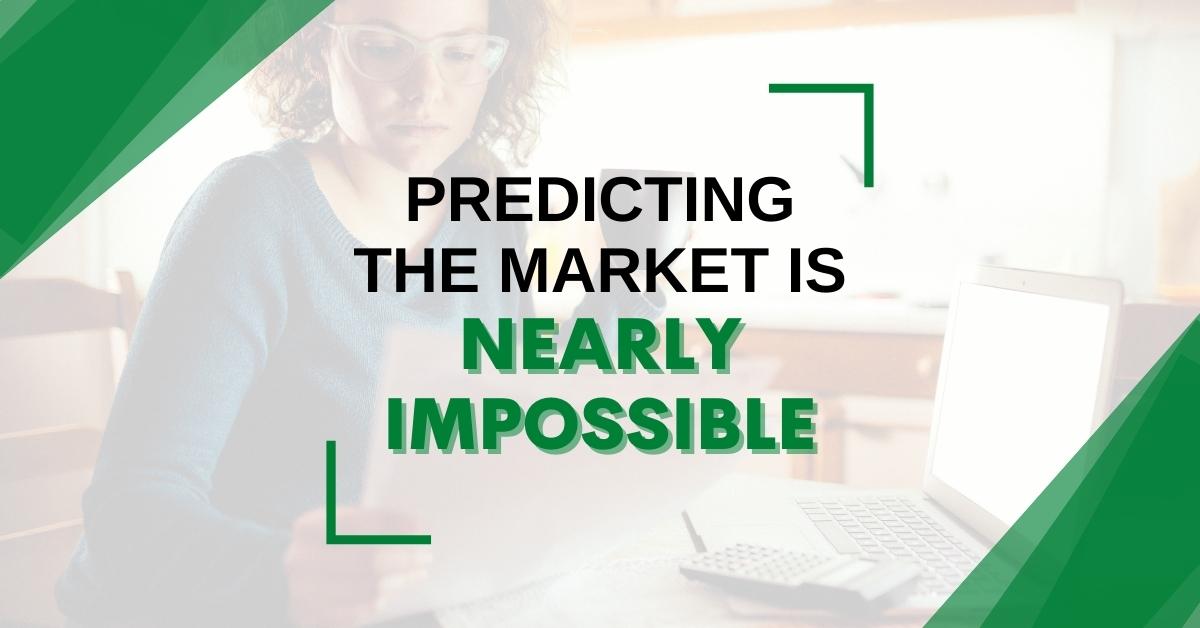 MISTAKE #2: Trying to Time the Market
You've probably heard the old saying, "Buy low and sell high." But when it comes to real estate, that's easier said than done.
Delaying your home sale until prices have hit their peak may sound like a great idea. But sellers should keep these factors in mind:
Predicting the market with certainty is nearly impossible.

If you wait to buy your next home, its price could increase as well. This may erode any additional proceeds from your sale.

If mortgage rates are rising, your pool of potential buyers could shrink — and you would have to pay more to finance your next purchase.
Instead of trying to time the market, choose your ideal sales timeline. This may be based on factors like your personal financial situation, shifting family dynamics, or the seasonal patterns in your neighborhood. We can help you figure out the best time to sell given your individual circumstances.
MISTAKE #3: Failing to Address Needed Repairs
Many sellers hope that buyers won't notice their leaky faucet or broken shutters during home showings. But minor issues like these can leave buyers worrying about more serious — and costly — problems lurking out of sight.
Even if you do receive an offer, there's a high likelihood that the buyer will hire a professional home inspector, who will flag any defects in their report. Neglecting to address a major issue could lead buyers to ask for costly repairs, money back, or worse yet, walk away from the purchase altogether.
To avoid these types of disruptions, it's important to make necessary renovations before your home hits the market. We can help you decide which repairs and updates are worth your time and investment. In some cases, we may recommend a professional pre-listing inspection.
This extra time and attention can help you avoid potential surprises down the road and identify any major structural, system, or cosmetic faults that could impact a future sale.3
MISTAKE #4: Neglecting to Stage Your Home
Staging is the act of preparing your home for potential buyers. The goal is to "set the stage" to help buyers envision themselves living in your home. Some sellers opt to skip this step, but that mistake can cost them time and money in the long run. A 2021 survey by the Real Estate Staging Association found that, on average, staged homes sold nine days faster and for $40,000 over list price.4
Indoors, staging could include everything from redecorating, painting, or rearranging your furniture pieces to removing personal items, decluttering, and deep cleaning. Outdoors, you might focus on power washing, planting flowers, or hanging a wreath on the front door.
You may not need to do all these tasks, but almost every home can benefit from some form of staging. Before your home hits the market, we can refer you to a professional stager or offer our insights and suggestions if you prefer the do-it-yourself route.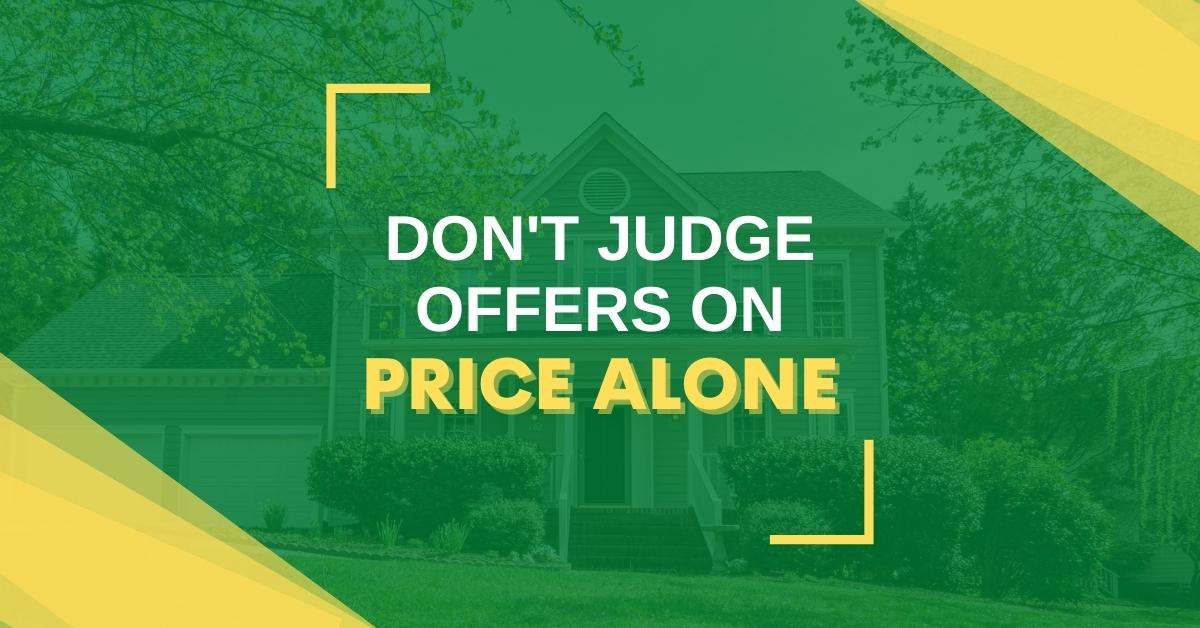 MISTAKE #5: Evaluating Offers on Price Alone
When reviewing offers, most sellers focus on one thing: the offer price. While dollar value is certainly important, a high-priced offer is worthless if the deal never reaches the closing table. That's why it's important to consider other factors in addition to the offer price, such as:
Financing and buyer qualifications

Deposit size

Contract contingencies

Closing date

Leaseback options
Depending on your circumstances, some of these factors may or may not be important to you. For example, if you're still shopping for your next home, you might place a high premium on an offer that allows for a flexible closing date or leaseback option.
Buyers and their agents are focused on crafting deals that work well for them. We can help you assess your needs and goals to select an offer that works best for you.
MISTAKE #6: Acting on Emotion Instead of Reason
It's only natural to grow emotionally attached to your home. That's why so many sellers end up feeling hurt or offended at some point during the selling process. Low offers can feel like insults. Repair requests can feel like judgments. And whatever you do — don't listen in on showings through your security monitoring system. Chances are, some buyers won't like your decor choices, either!
However, it's a huge mistake to ruin a great selling opportunity because you refuse to counter a low offer or negotiate minor repairs. Instead, try to keep a cool head and be willing to adjust reasonably to make the sale. We can help you weigh your decisions and provide rational advice with your best interests in mind.
MISTAKE #7: Not Hiring an Agent
There's a good reason 90% of homeowners choose to sell with the help of a real estate agent. Homes listed by agents sold for 22% more than the average for-sale-by-owner home, according to a recent study by the National Association of Realtors.5
Selling a home on your own may seem like an easy way to save money. But in reality, there is a steep learning curve. And a listing agent can:
Skip past time-consuming problems

Use market knowledge to get the best price

Access contacts and networks to speed up the selling process
If you choose to work with a listing agent, you'll save significant time and effort while minimizing your personal risk and liability. And the increased profits realized through a more effective marketing and negotiation strategy could more than make up for the cost of your agent's commission.
We can navigate the ins and outs of the housing market for you and make your selling process as stress-free as possible. You may even end up with an offer for your home that's better than you expected.
BYPASS THE PITFALLS WITH A KNOWLEDGEABLE GUIDE
Your home selling journey doesn't have to be hard. When you hire us as your listing agent, we'll develop a customized sales plan to help you get top dollar for your home without any undue risk, stress, or aggravation. If you're thinking of buying or selling a home, reach out today to schedule a free consultation and home value assessment.

Sources: